Anaheim's identity challenged Garden Walk theatre has been re branded the "Garden Walk 14" by  new operator, Ultra Star Cinemas. However, holding true to the venue's somewhat confusing branding past, the location is also being labeled as an "UltraLuxe" theatre. While the extra name is likely nothing more than an acknowledgement of the higher end amenities available at the theatre (as opposed to standard theatres in the chain), such duel monikers hi-light an issue which has plagued the Garden Walk theatre throughout it's two years of operation.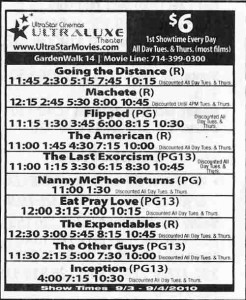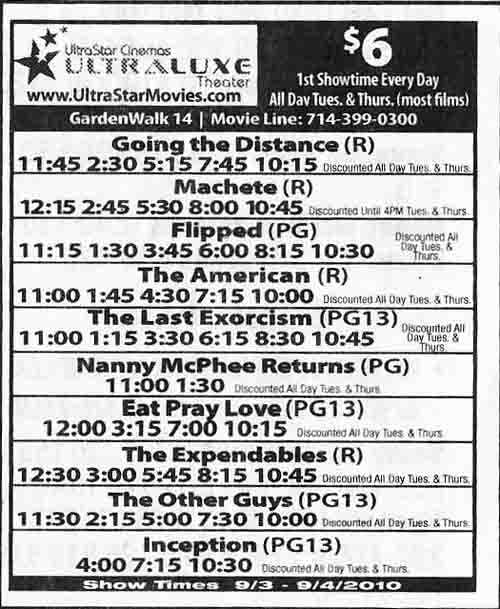 Since opening in the summer of 2008, the site has officially been listed as The Movie Experience 14, The Movie Experience at Anaheim Garden Walk, The Movie Experience Cinema Fusion, Cinema Fusion Anaheim, Cinema Fusion at Anaheim Garden Walk, Cinema Fusion Stadium Theatres, and now, UltraLuxe/Garden Walk 14 (
see the theatre's OC Cinema profile for three print adds with varying names
). All subtle spins on the operator, location, and additional offerings, but the constant name alterations have ultimately resulted in a less than recognizable brand identity for the site. Fortunately, Ultra Star appears to have avoided the duel web sites and cryptic show time listings, that were a hallmark of Sanborn Theatres/SoCal Cinemas/The Movie Experience (you know there is a problem when an operator can't even settle on a name for itself).
Tags: No Comments