With the closure of
Edwards Island 7
, organizers of the Newport Beach Film Festival find themselves scrambling to procure another theatre to replace the Fashion Island site. While the annual festival's high profile
Lido
and
Big Newport
venues remain in place, there remains a need for a theatre that can play a more utilitarian role, accommodating the bulk of the 300+ films that have come to populate the ever expanding event.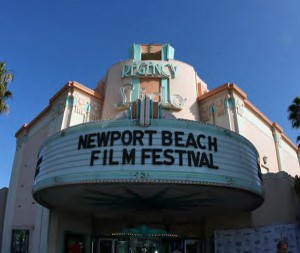 Front runners mentioned thus far have included
Edwards University 6
and
Westpark 8
; either one being seemingly ideal, from a facility standpoint, but their inland Irvine location adding an element of disconnection from the costal Newport based festival. A second option has been suggested by the Irvine Company (the party behind
the Island 7′s closure/remodel
), offering up space at the Fashion Island shopping center and a company sponsored work crew. However, the Fashion Island proposal appears to be more of an Irvine Company public relations move, than truly viable option. Whatever the end result might be, 2011′s Newport Beach Film Festival is looking to be a bit of a setback in the event's, thus far, successful eleven year run.
Tags: 1 Comment