Edwards Ocean Ranch 7,
in Laguna Niguel, will be converted in to a high end boutique cinema this fall. The Latin American chain, Cinepolis Luxury Cinemas, has announced that they will be taking over the lease and conducting a five to six month remodel; with plans to reopen the site in April of 2012.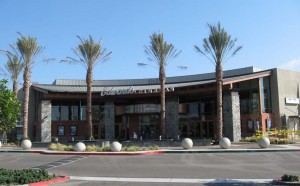 Once completed, the theatre will feature leather recliner seats, in theatre dining/alcohol service, and digital projection. Representatives of Cinepolis have stated that the theatre's exterior will remain relatively unchanged, but the interior will receive a "cleaner and sleeker" look. Ticket prices will be bumped up in to the $13.50 to $18.00 range, with food prices "comparable to the average restaurant menu".
Founded in 1947, Cinepolis is currently the largest theatre operator in Latin America. Laguna Niguel will mark the company's third venture in to the United States, with two locations already underway in the San Diego area. 
Tags: 2 Comments